Specialist data management practitioners
Little Oak is an independent, specialist data management company, with particular skills and experience in the health and community service sectors at the national level.
Little Oak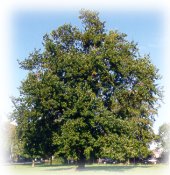 Pty Limited
ABN 63 092 107 125
Skills and experience
Click here to view a summary of the skills and experience of Little Oak.
Contact us
Email: info@littleoak.com.au
Mobile phone: 0412 063 024
Services available
We offer many services and skills, including:
Strategic planning for data management;

Evaluations and reviews of data collections and data projects;

Project management for database and data warehouse projects;

Workshop facilitation;

Database development and prototyping in Microsoft Access; and

Training and development, including mentoring and coaching, in database development and design techniques.
Values and commitment
Little Oak is committed to:
Helping to unlock the value of data in organisations;

Being friendly and easy to work with;

Understanding and assisting our clients;

Delivering a high-quality service and product;

Working to timetables and within budgets; and

Being independent and impartial in all of our work.